equipment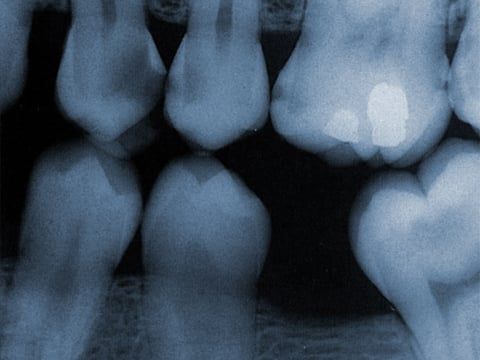 Our office uses the latest in digital x-ray technology. Digital x-rays offer a detailed image of your entire mouth. Digital x-rays offer up to 80% less radiation than traditional film x-rays.
X-rays play an invaluable role in the diagnosis of dental problems. An x-ray provides a clear picture for a dentist to accurately diagnose and provide the necessary treatment.
Invisalign is the breakthrough technology that lets you have the smile you've always wanted without the hassle of braces.
By using a series of clear, removable aligners, Invisalign straightens your teeth with results you'll notice sooner than you think. The course of treatment involves changing aligners approximately every two weeks, moving your teeth into a straighter position step-by-step, until you have a more beautiful smile. Unlike conventional braces, these clear aligners can be removed while you eat and brush your teeth as usual.
An average Invisalign course of treatment takes about a year.
The most common type of home tooth whitening involves placing a gel-like whitening solution, which usually contains hydrogen peroxide, in a tray that resembles a Nightguard or mouth guard. Over-the-counter mouthpieces are unlikely to fit correctly and can cause gum irritation if the whitening agent seeps out. The tray is then placed over the teeth for a certain period of time, anywhere from an hour or two to overnight.
Continually evolving technology has made dentistry so much easier than in the "old days." One valuable diagnostic tool available at the Idaho Falls Dental Group is the "intra-oral camera." This is a small wand-like camera that will take very close-up views of teeth, fillings, cavities and soft tissue structures inside the mouth. This not only helps the dentist, but the patient also can see the problem rather than just having it explained to him/her. In this instance, a picture really is worth a thousand words.