Orthodontics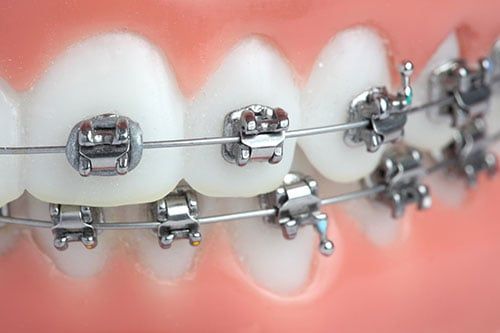 Braces are bonded brackets, archwires and elastic bands that move crowded or spaced teeth into the proper position for appearance and function.

Over a period of time, teeth will shift if constant, gentle pressure is applied. Brackets are bonded to the front surface of each tooth and wires are attached to the brackets with elastic bands. The slight tension on the wire is gently transferred to the bracket through the elastic band.

Today's orthodontic treatment is faster, comfortable and more fashionable than ever for children, teens and adults.
Invisalign is the breakthrough technology that lets you have the smile you've always wanted without the hassle of braces.
By using a series of clear, removable aligners, Invisalign straightens your teeth with results you'll notice sooner than you think. The course of treatment involves changing aligners approximately every two weeks, moving your teeth into a straighter position step-by-step, until you have a more beautiful smile. Unlike conventional braces, these clear aligners can be removed while you eat and brush your teeth as usual.
An average Invisalign course of treatment takes about a year.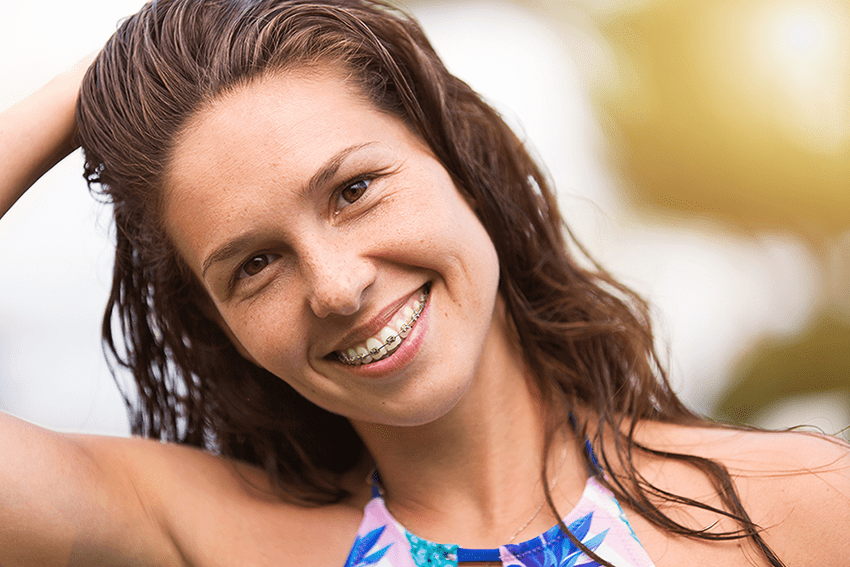 Many developments in today's orthodontic treatment have been focused on helping adult patients. If your teeth are crooked, orthodontic treatment at any age may be just what you need to give you a smile you can wear with confidence.
Recent improvements in traditional braces have resulted in smaller, stronger, more efficient and less conspicuous brackets.
Metal brackets are the most familiar, however, clear and tooth-color ceramic and plastic brackets are now available.
Class I - A malocclusion where the bite is okay and the top teeth line up with the bottom teeth, but the teeth are crooked, crowded or turned.
Class II - A malocclusion where the upper teeth stick out past the lower teeth commonly referred to as an "over bite", "over jet", "deep bite" or "buck teeth".
Class III - A malocclusion where the lower teeth stick out past the upper teeth called an 'under bite'.