Preventive
Studies have shown links between periodontal (gum) disease, heart disease and other health conditions.
Research further suggests that gum disease may be a more serious risk factor for heart disease than hypertension, smoking, cholesterol, gender and ages.
Researchers conclusions suggest that bacteria present in infected gums can become loose and move throughout the body through the bloodstream. Once bacteria reaches the arteries, they can irritate them in the same way that they irritate gum tissue causing arterial plaque which builds up and can affect blood flow.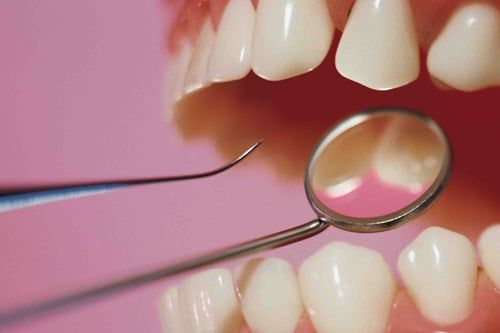 Tooth decay happens when plaque or bacteria come in contact with the tooth and is allowed to sit. The bacteria, once fed with sugars, will begin eroding the enamel.

Causes for tooth decay include:
- Poor oral hygiene (brushing / flossing)
- Poor diet
- Stress
- Smoking
- Genetics

Adults tend to get cavities around old fillings, which may be cracked, rough around the edges or loose in the tooth. Another common form of tooth decay in adults is root cavities. These are likely to occur in adults who have receding gums due to age or periodontal disease. As the gum line recedes the tooth root becomes exposed. Since root tissue is softer than enamel, it decays more easily.
Plaque is essentially the start of gum disease problems. Plaque is a build-up of particles from the foods you eat every day. Once sugars are introduced to plaque, it turns into a tooth eating acid that sits just above the gum line. If regular oral care isn't standard, the acid will start eating at the teeth and gums. Plaque that is allowed to sit for a prolonged period of time can cause cavities, gingivitis and other problems in your mouth. If it's left longer than that, serious dental procedures may be required to restore your decaying smile.
Cavities generally develop in the "hard-to-see" places in your mouth. These are normally the places where you need to floss. When bacteria combine with food particles, they form plaque that adheres to your teeth.
As long as plaque remains on the tooth, acid produced by bacteria will eat away the tooth structure. Once through the enamel, the acid attacks the dentin, which is that part of the tooth containing sensitive nerve fibers.
If the tooth decay reaches the dentin, a filling is needed to halt the degenerative process. Otherwise, it continues at an accelerated rate becoming larger and larger.
If not detected and repaired with a filling, the decay can reach the tooth nerve and cause the need for a root canal. With the decay removed and a filling in place the tooth is restored to its original contour.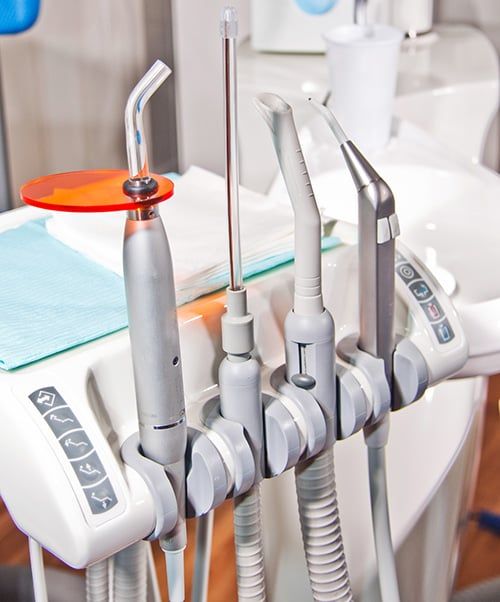 New patients receive a comprehensive examination which includes a screening for oral cancer, gum and bone disease, blood pressure and systemic disorders. A routine oral exam is performed on established patients to determine any changes in dental and health status since the previous visit.Your gum tissue is measured with a fine instrument ruler to calibrate in millimeters pocket depth between the tooth and the connective gum tissue around the tooth. Pocket depths more than 4 millimeters, could indicate disease and infection. The deeper the pocket, the greater the extent plaque bacteria collects and infection in gum disease develop.X-rays are taken as needed.Tooth scaling and root planing occur as needed. Routine cleanings also include a professional polishing (Prophy) that removes only the soft sticky plaque that is above the gum line.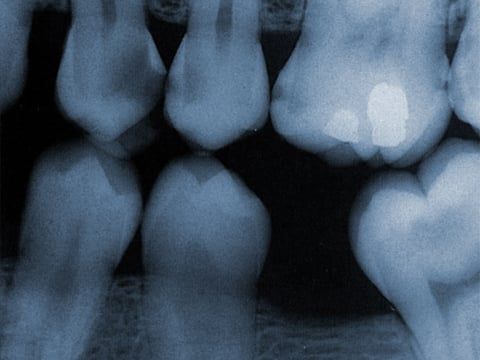 Our office uses the latest in digital x-ray technology. Digital x-rays offer a detailed image of your entire mouth. Digital x-rays offer up to 80% less radiation than traditional film x-rays.
X-rays play an invaluable role in the diagnosis of dental problems. An x-ray provides a clear picture for a dentist to accurately diagnose and provide the necessary treatment.
Tooth scaling removes plaque, tartar and hard crusty calculus deposits, which are loaded with bacteria.
Sub-gingival tooth scaling is necessary when plaque and tartar are detected below the gum line.
Sealants are a proven way to help prevent cavities. Although sealants do not take the place of proper oral hygiene, they do prevent bacteria from getting into the deeper crevices in a tooth's biting surface.
However, sealants can only protect the biting surfaces of the teeth and not the sides. Sealants may gradually wear out or break and need to be replaced.
Fluoride has been proven effective in helping to prevent tooth decay. Fluoride, in very small concentrations, naturally occurs in well water in some areas, and is artificially injected into urban drinking water in other areas. There is little or no fluoride in the drinking water in the greater Idaho Falls area. As an alternative, 'Topical Fluoride' is often used to help fight cavities. Topical Fluoride is not ingested as with drinking water, but is placed on the outer enamel surfaces of teeth in order to harden the enamel against acid attacks the initiation of tooth decay. There are several vehicles by which topical fluoride is applied. It is present in most toothpastes. Some over-the-counter mouth rinses have fluoride. There are prescription strength fluoride rinses, toothpastes and gels. Topical fluoride treatments are routinely done during check-up and cleaning visits for children at the dentist office. A relatively new product, called fluoride varnish, can be placed on decay prone areas on teeth at the dentist office. When used properly, fluoride is still one of the best decay fighting techniques we have in dentistry today.